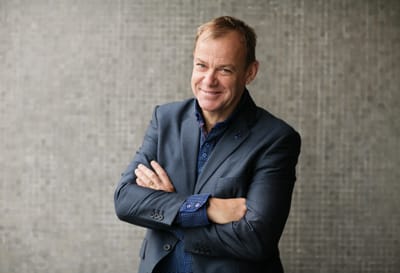 Barnaby Wynter Marketing and Rebrand Expert, Keynote Speaker, Paleontologist, Founder of The Brand Bucket Company, Author and Serial Entrepreneur.

A sought after face of experience for the last 29 years through his unique marketing engagement methodology, The Brand Bucket, with over 557 brand launches to his name.

Approachable, humorous, super dedicated and highly professional and is currently working with Recruitment Genius, Just Cashflow, kompli-global, MIRICO, du Boulay CONTRACTS and Radiance MediSpa.

His dynamic approach is designed to be thought provoking and inspiring in equal measure. Barnaby draws on his unique position as Communications Director of a PLC, Brand Owner and Strategic Creative Lead on a wide range of businesses to enable audiences to really understand what is working to create a powerful business event.

Offering a wide range of event skills including introducing fellow speakers, summarising key points made, running audience participation activities including Q&A sessions, panel sessions, sponsor interviews and ask the expert sessions, Barnaby will add those all important links that lift your event to something really special for your audience. And if a speaker doesn't make it, he will drop in a keynote at short notice, having spoken to over 14,000 business owners across the globe.

Looking for that something a bit different for your company event or business conference, then contact Barnaby and see what you can come up with together.